---

---

Join us weekdays mornings after the 7am news as we check brithdays. Call yours in at 932-3409 or toll free 866-225-1506.

---

to all of our great listeners

who take the time each day to make us a part of your day.

---


Join The Country Club Today! Register and get emails about upcoming events, concerts and contests...It's free, easy and makes you a member of the family.

Click on the link and register now!

---

Computer

Electronics

Recycling Inc.

If you have electronics

that you need to get

out of home or office

and you don't want to

pay to dispose of them,

call 574-202-5738

or ship them to:


56700 Elk Park Drive #4,

Elkhart, In 46516

---

Proud to be an Organizational Member of the CMA, serving artists and radio stations nationwide.

---

Shania Twain brings her Rock The Country tour to Bankers Life Fieldhouse on Monday July 13th and we have tickets for you to win. Simply click on the contest link, fill out the entry form, click submit and you are entered to win a pair of tickets, 30 day rule applies. On Thursday July 9th at 9:20, Jack Reynolds will announce the winners. Tickets available at Bankers Life Fieldhouse, all Ticketmaster outlets and ticketmaster.com.

---

What does Danika Patrick times Joey Lagano plus Dale Jr. minus Tony Stewart equal? If you know, you can win tickets to see NASCAR's Best at Kentucky Speedway. We have tickets to the Sprint Cup Race , Saturday night, July 11th and you can win them. Listen daily for NASCAR Math, brought to you by Miller's Discount and Tobaaco on Eastern Avenue in Connersville. We will give you a math problem, using only the drivers names, you need to know their car numbers to answer the problem. First caller with the correct answer wins two tickets, 30 day rule applies. Tickets available at kentuckyspeedway.com.

---

Country Showdown 2015 is coming up and we are looking for contestants. Click on the Showdown page for all the information you need and then become part of the Oldest Country Music Talent Search, the Country Showdown...

---

---

We are the place to listen to for tickets to all the hot shows at the 8 Seconds Saloon in Indianapolis. Listen for the Free Ticket Window to open so you can win!

Saturday July 11th - Matt Mason

Friday July 31st - Darryl Worley

Just listen for us to open the Free Ticket Window and make you a winner on Hometown Country 94.3 WIFE!
---
Look for our Mobile Studio all over the Whitewater Valley. Tow vehicles courtesy of Bob Groce Motors at 101 West 30th Street, on the corner of 30th and Park Streets in Connersville. Visit Groce Motors today and check out their incredible selection of late model pre-owned vehicles. They are also your first choice for Motorcycles! Check out the fantastic selection at their Motorcycle Showroom and they also do vehicle rentals. Just call 825-5688 Today!
---
Become a member of our Facebook family by going to Facebook. Search Hometown Country 94.3 WIFE and then the like button or follow this link and click like.
---
---
---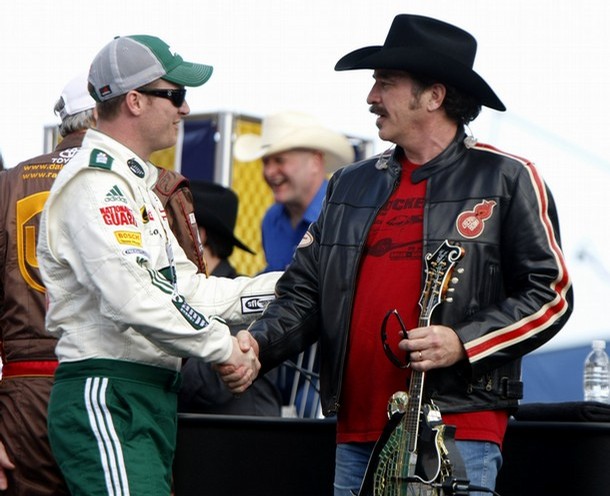 Weekends are special with Thunder Road, the perfect mix of Country Music and NASCAR, Saturday Mornings at 6, then from 8 till 10am it's Time To Trade. As soon as we're done trading, we join Ken Cooper for two hours of Country's best with Retro Country from 10am till noon.

---
Join us Sunday nights for great music on the CMT Country Coutdown. We count down the hottest 30 hits each week, with special guests and behind the scenes stories, then its the best in live concert music with the Road...Join us every Sunday night starting at 7pm...
---
For the Best Mix of the 80's, 90's and More plus Connersville Spartan Sports, make us a preset.