Wednesday, August 3rd, 2016 7:00 P.M.
Roberts Park Amphitheatre Connersville, Indiana
Proud to back as Part of the Fayette County Free Fair!
Ticket prices are 8 dollars for adults, 5 dollars for 3 to 13 years of age and under 3 free!
Only 8 Acts Will Be Chosen To Perform!
Entries are now being accepted
Please Read Information Below
Frequently Asked Questions About The WIFE Texaco Country Showdown
Where do I get an entry form?
Stop by our studio located at 406 1/2 Central Avenue in downtown Connersville from 8:00/Noon or 1:00/4:00 or at 102 North Perkins,Rushville from 6A-Noon. : You can also drop your completed entry form off and instead of submitting a CD email your two songs as MP3's to ted@wifefm.com...
or send a self addressed stamped envelope to the address below and we will sned you an entry form by return mail.
CONNERSVILLE
,
INDIANA
47331
ATTENTION: Michelle Bottomley, Station Manager
Click Here
for the entry form as a PDF. Download and print it, fill it out and bring it in or mail it in to our studios along with your audition CD.
When is the entry deadline?
All entries must be received in our office no later than Tuesday
, July 12th, 2016
.
5:00 p.m.
Eastern Time. Absolutely no entries will be accepted after this date and time.
How are contestants chosen for the WIFE local contest?
WIFE will choose 8 contestants to participate in our local contest. All entrants must submit a recording of the 2 songs they will sing in the local show in

their voice

(s).

Judging will take place on
Thursday, July 14th, 2016
. ONLY ENTRANTS WHO ARE SELECTED TO COMPETE WILL BE NOTIFIED BY
5:00 P.M.
WIFE will not return submitted recordings. Contestants selected must submit a photograph (non-returnable) for publication within one week of selection. All 8 contestants selected must mail a money-order payable to SPI in the amount of $20 no later than 7 days after being selected.

Personal checks will not be

accepted.

Failure to comply with this rule will forfeit the chance to compete in the show

.
Will a Back-Up Band be provided for me during the WIFE competition?
WIFE provides a Back-Up Band if needed. No pre-recorded music is allowed. You may also play acoustically.
Will I be able to rehearse with the Back-Up Band prior to the competition?
Yes. A rehearsal time limit of 10 minutes per act is allowed. If chosen, you will be notified of the rehearsal time. Contestants will rehearse and perform in the order in which they were chosen.
Can I use pre-recorded music?
Only on your audition tape. Make sure your voice is dominating the recording. If the judges cannot hear your voice clearly, you will not be chosen as a contestant. No pre-recorded music is allowed at our local competition. All acts requiring music must use our Back-Up Band, your band or play acoustically. If you are using your own original song, you must provide WIFE the chord charts when submitting your audition tape.
Do I have to sing the same songs as my audition tape in the local competition?
Do I have to use the same band members from level to level of the competition?


Yes. You can only drop members from your band, you can never substitute or add to your original performing act (which you wrote down on your entry form).



What if I have a complaint?


If it involves the WIFE show, you need to place your complaint in writing to WIFE radio station.
Phone calls will not be accepted.
What is the time limit on my songs?
There is no time limit on songs during our local competition.
Where can I get a PA Form (Copyright) I and what if I don't have it back before the competition?
CLICK HERE
to download. If you won't have it back in time make a copy of the PA form and have it notarized stating that you are in the process of getting it finalized.
Can I get my judge scores mailed to me after the competition?
We encourage you to get your scores to see how you were judged in the different categories, and what you need to work on.
Who judges the WIFE contest?
Only the best! Our local show is known nationwide not only for the quality of the show, but the talented judges we select. Our judges are never local.
Can my family attend "free" if I am chosen as a contestant?
You will be given one "free" ticket. Other tickets may be purchased at the door.
I'm not finished asking questions…..where can I get more help
---
Look for our Mobile Studio all over the Whitewater Valley. Tow vehicles courtesy of Bob Groce Motors at 101 West 30th Street, on the corner of 30th and Park Streets in Connersville. Visit Groce Motors today and check out their incredible selection of late model pre-owned vehicles. They are also your first choice for Motorcycles! Check out the fantastic selection at their Motorcycle Showroom and they also do vehicle rentals. Just call 825-5688 Today!
---
Become a member of our Facebook family by going to Facebook. Search Hometown Country 94.3 WIFE and then the like button or follow this link and click like.
---
---
---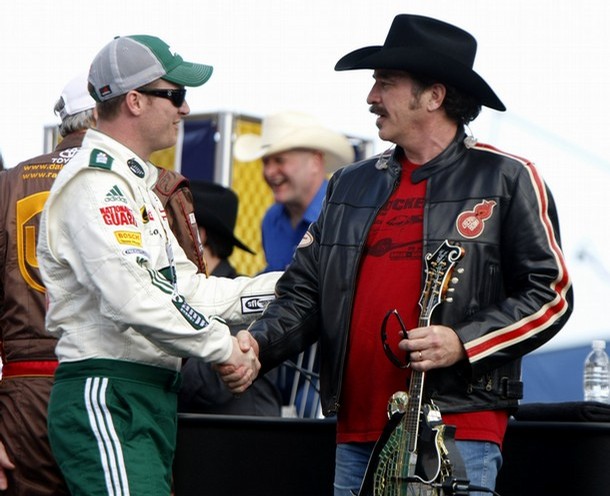 Weekends are special with Thunder Road, the perfect mix of Country Music and NASCAR, Saturday Mornings at 6, then from 8 till 10am it's Time To Trade. As soon as we're done trading, we join Ken Cooper for two hours of Country's best with Retro Country from 10am till noon.

---
Join us Sunday nights for great music on the CMT Country Coutdown. We count down the hottest 30 hits each week, with special guests and behind the scenes stories, then its the best in live concert music with the Road...Join us every Sunday night starting at 7pm...
---
For the Best Mix of the 80's, 90's and More plus Connersville Spartan Sports, make us a preset.