---

Join us weekdays mornings after the 7am news as we check brithdays. Call yours in at 932-3409 or toll free 866-225-1506.

---

to all of our great listeners

who take the time each day to make us a part of your day.

---


Join The Country Club Today! Register and get emails about upcoming events, concerts and contests...It's free, easy and makes you a member of the family.

Click on the link and register now!

---

Proud to be an Organizational Member of the CMA, serving artists and radio stations nationwide.

---

The 26th Annual WIFE Country Showdown is set for August 1st and we are looking for contestants. If you sing as a solo, duo or group you can enter. Just stop by our studios in Rushville or Connersville and pick up an entry form. Fill it out and bring it back with your entry fee, then send an MP3, no links or videos, of the two songs you'll sing on stage to ted@wifefm.com, that's ted@wifefm.com. Entry deadline is July 11th. So get busy and get your entry in today. Only the top 8 acts will be on stage, so send us your best. Get your entry form, get it filled out and returned with your fee, then email your MP3 to ted@wifefm.com and you could be on your way to the National Finals. Be part of the 26th Annual Country Showdown, from Hometown Country, 94. 3 WIFE.

You can download the entry form PDF file here and print it off.

---

Keith Urban and Kelsea Ballerini come to the Ruoff Home Mortgage Music Center on Saturday June 16th and we have your tickets. Listen Thursday as the Free Ticket Window will open. When it does, be caller 10 and a pair of tickets will be yours. 30 day rule applies, one winner per person, household or family, tickets cannot be resold, they are on sale at livenation.com. Listen for the free Ticket Window to open Thursday, be caller 10 and you are off to see Keith Urban and Kelsea Ballerini in concert from Hometown Country 94.3 WIFE.

---

---

We team up with the 8 Second Saloon in Indy to bring you incredible shows. Check out the concerts coming up!

Keeping Checking back. We will have more great shows soon.

Listen for the Free Ticket Window to open and win from the 8 Second Saloon and 94.3 WIFE.
---
Look for our Mobile Studio all over the Whitewater Valley. Tow vehicles courtesy of Bob Groce Motors at 101 West 30th Street, on the corner of 30th and Park Streets in Connersville. Visit Groce Motors today and check out their incredible selection of late model pre-owned vehicles. They also do vehicle rentals. Just call 825-5688 Today!
---
Become a member of our Facebook family by going to Facebook. Search Hometown Country 94.3 WIFE and then the like button or follow this link and click like.
---
---
---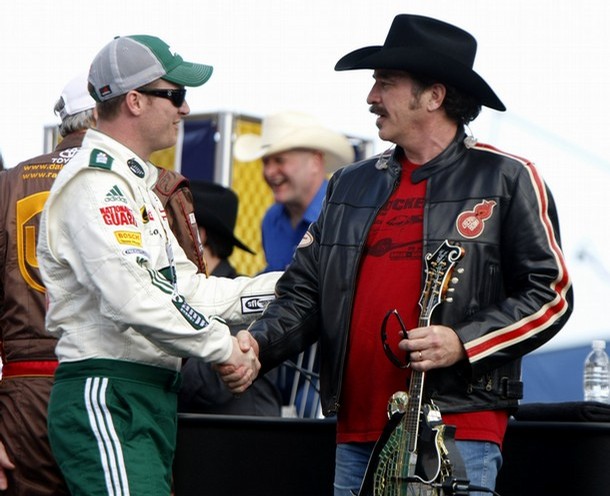 Weekends are special with Thunder Road, the perfect mix of Country Music and NASCAR, Saturday Mornings at 6, then from 8 till 10am it's Time To Trade. As soon as we're done trading, we join Ken Cooper for two hours of Country's best with Retro Country from 10am till noon.

---
Join us Sunday nights for great music on the CMT Country Coutdown. We count down the hottest 30 hits each week, with special guests and behind the scenes stories, then its the best in live concert music with the Road...Join us every Sunday night starting at 7pm...
---
For the Best Mix of the 80's, 90's and More plus Connersville Spartan Sports, make us a preset.